Himalayan Mini-Pack
Himalayan Mini-Pack
Author:  Holden
Requires:  ZT2 + ES + AA + Musk Ox Tundra Theme Pack
Contains:  blood pheasant, Pallas´s cat, yak, Yunnan snub nosed monkey, 4 trees, 2 plants, 2 rock formations, alpine spring, prayer flag, resting rock, alpine raised sleeping platform.
Screenshot: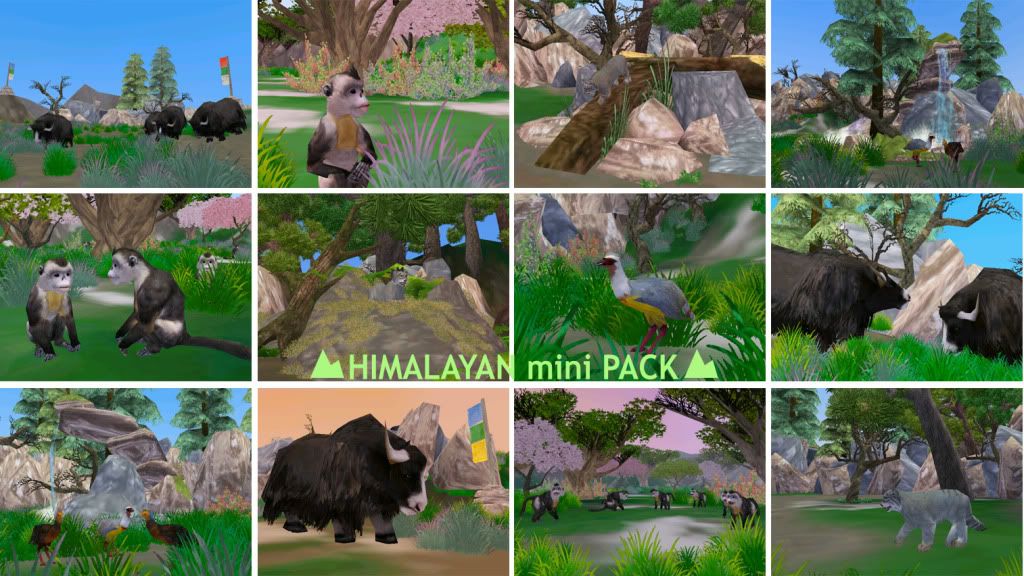 Download:  
Mini-Pack.z2f
Hashtags:
#bird
#pheasant
#Pallas
#cat
#feline
#yak
#monkey
#primate
#tree
#plant
#foliage
#rock
#spring
#flag
#scenery
#platform
#shelter
Read more
This topic belongs to the forum
Numbers of topics : 2525
Numbers of messages : 12193
Numbers of users : 924
Numbers of points : 2242
Author: Penguinman and Acapella Requires:   :ES: Picture: Download Link:  http://www.divshare.com/download/14264978-13f or http://www.mediafire.com/download/6a0cv6yld10c2nf/himalayan-monal.zip
Hey guys! This is a decent 3d model pack for a modern fps, is great for placeholder use, as the models aren't very complex, and aren't really good for animation. If you want better models I recommend you check out FPS Model pack 2:
So, for those who, for whatever reason, didn't get the memo....nintendo just recently released ANOTHER version of the wii recently I want to say sometime last month/early this montth. The name is Wii Mini. The console features are actually what it DOESN'T
It is real! Most excitingly, it's launching with Star Fox 2 which has never been released. Even the original never came to Virtual Console!
Chucky 1982 wrote:So this is the drivers championship minus Round 2 as cant see the results anywhere
Forums from same category