Sharp TV ( Chassis MSA ) Primo E.board DUNTKA541WE
Sharp TV ( Chassis MSA ) Primo E.board DUNTKA541WE
Sharp TV

Model Series:

20v-L70m
20v-L80m
21v-L70m
21v-L80m
20LK32
20LK62
E.board DUNTKA541WE
Chassis MSA
To enter the service mode and exit service mode.
Make a short circuit JA137 & JA138 for 1 second and release to switch to the service mode position, and the microprocessor is in input mode.(Adjustment through the I2C bus control.)
To exit the service mode, turn the television off by pressing the power button.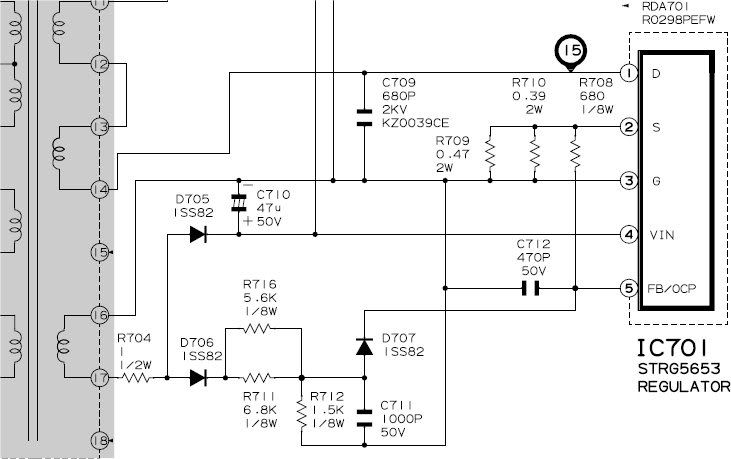 Major
[......]
Read more
This topic belongs to the forum
Numbers of topics : 1322
Numbers of messages : 16100
Numbers of users : 1222
Numbers of points : 852
For Sharp Primo OFF yung TV Short yung two jumpers ... then turn ON yung master switch. Antayin kusa siyang mag ON kahit hindi ipipindot yung secondary switch (remote). Pag naka ON na remove jumper - simatar -
21V-R70M 21V-R70m75m Chassis No. GA-4M Reg:  STRW5453 -http://www.4shared.com/document/nl4Pc5tl/SHARP21VR70m75m.html-
gud pm mga master..ang prob ng tv na eto eh..namamatay sya bigla pagkaturn on nya.siguro seconds lng yung tagal nya tapos shutdown nsya..pero nakailaw pa din ung led power indicator nya..tapos pagpriness mo ulit yung power button nya ayaw
20/21V-J70M E.board DUNTK9428WE Chassis L2 Q Reg.: 2SD1884 PWM: IX1779CE EEPROM : M24C01B System: IX2946CE Jungle: IX2933CE Vertical : TA8403K HOT: 2SD2586 FBT : TRNF0147PE Sound : TDA7056A Tuner: VTST6UF78 Model: 20V-K80M
ok ang C board nya...san puede pag mulan ang troble ng ganitong sira mga sir's ma'am pls help me..bigyan nyo me ng idea??thanks..
Forums from same category