Sharp TV ( Chassis MSA ) Primo E.board DUNTKA541WE
Sharp TV ( Chassis MSA ) Primo E.board DUNTKA541WE
Sharp TV

Model Series:

20v-L70m
20v-L80m
21v-L70m
21v-L80m
20LK32
20LK62
E.board DUNTKA541WE
Chassis MSA
To enter the service mode and exit service mode.
Make a short circuit JA137 & JA138 for 1 second and release to switch to the service mode position, and the microprocessor is in input mode.(Adjustment through the I2C bus control.)
To exit the service mode, turn the television off by pressing the power button.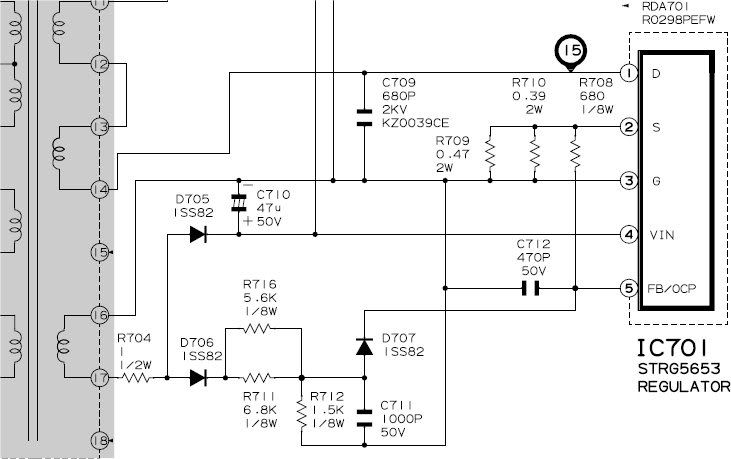 Major
[......]
Read more
This topic belongs to the forum
Numbers of topics : 1782
Numbers of messages : 20267
Numbers of users : 1511
Numbers of points : 199
Sharp 20GT21C Chasis Ga-1 Partlist Powe Reg.: TDA9302H System Con. : 1X3368CE Jungle/Chroma : Vertical : TDA9302H Sound : mediafire.com view/?mn30obl5t8iiiq5
21V-R70M 21V-R70m75m Chassis No. GA-4M Reg:  STRW5453 -http://www.4shared.com/document/nl4Pc5tl/SHARP21VR70m75m.html-
20/21V-J70M E.board DUNTK9428WE Chassis L2 Q Reg.: 2SD1884 PWM: IX1779CE EEPROM : M24C01B System: IX2946CE Jungle: IX2933CE Vertical : TA8403K HOT: 2SD2586 FBT : TRNF0147PE Sound : TDA7056A Tuner: VTST6UF78 Model: 20V-K80M
For Sharp Primo OFF yung TV Short yung two jumpers ... then turn ON yung master switch. Antayin kusa siyang mag ON kahit hindi ipipindot yung secondary switch (remote). Pag naka ON na remove jumper - simatar - image courtesy
Panasonic E board #: TNP4G036AT Main Parts Q Reg.: C4804 EEPROM : 24C02 System Con. : MN152811TZX Jungle : AN5192K-A or AP Vertical : LA7837 Sound : AN5270 HOT: D2499 FBT : TLF15644F1 Tuner : ENV590D1F2 Delay Line: TDA4665 Band Sw
Forums from same category